- Diesel Art Gallery presents 'MASKS' -
Blurring the lines of Street Art, Sculpture, Illustration and Craft, this exhibition brings the contemporary mask into the spotlight. 26 Artists explore what "MASKS" means today in the context of Modern Asia. Featuring artists from Thailand, Singapore, Indonesia, Philippines, Taiwan, South Korea, and Japan, this exhibition offers a glimpse into Asia's emerging underground art scene. An exhibition curated by kult and ASHU.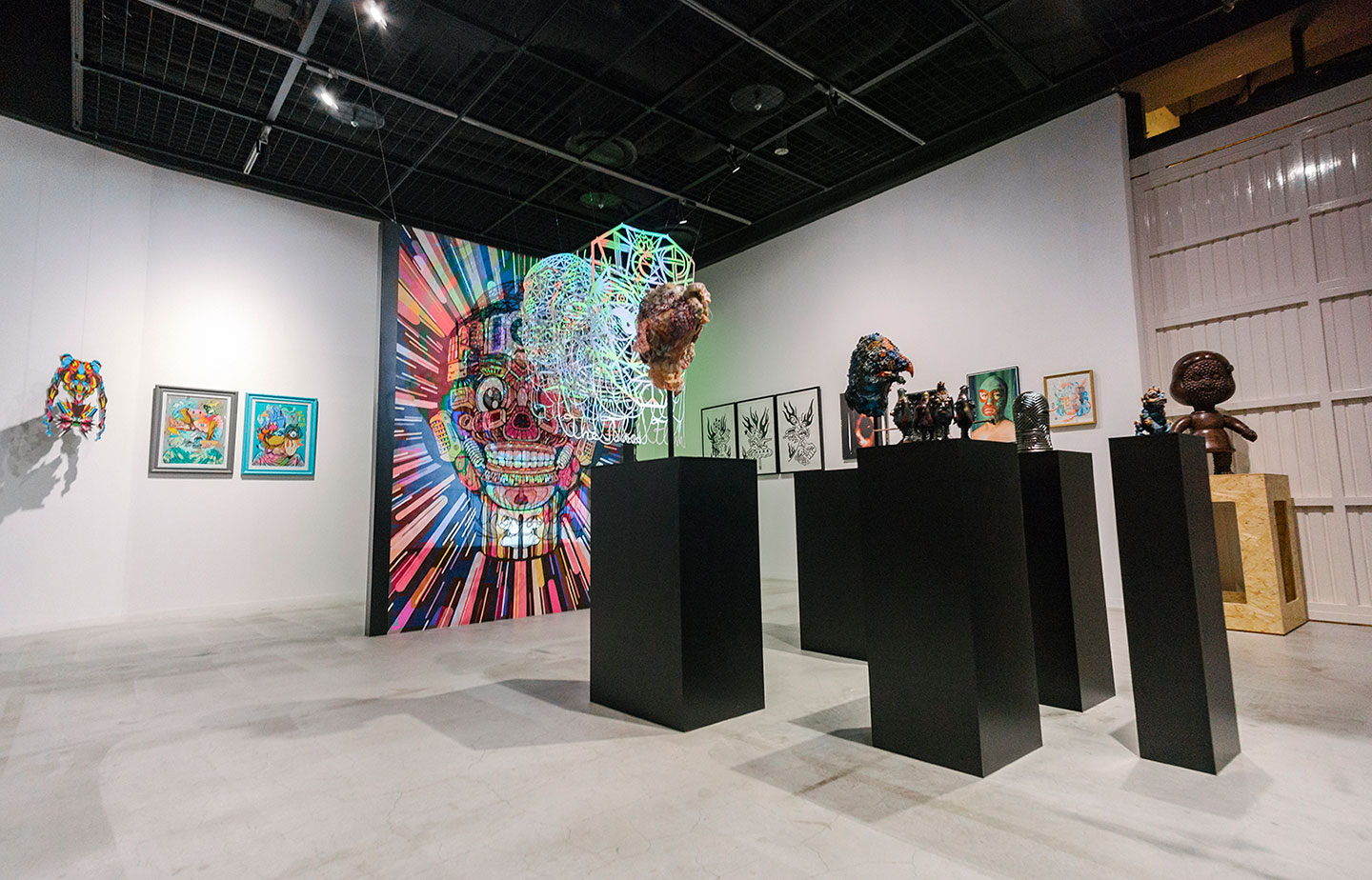 - Concept -
There is a struggle between the old world of closed systems, and the thirst for authenticity in an increasingly open new era. Individuals, authorities, and corporations wear masks everyday to meet the expectations of society. We escape into fantasies when reality is not the one we desired. Yet, we are tired of putting on masks. Today, masks are being unveiled as people demand transparencies and openness, and ultimately acceptance and freedom of the truth. Only by accepting the truth can we be free to move forward. Only by coming to terms with our escapism, can we transcend to a greater purpose.
Credits - Concept, Design, Illustration and Photography: BÜRO UFHO